History & Mission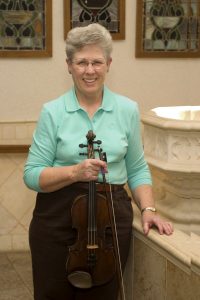 In 1992, Gail Key, violinist and music teacher, recognized a need for area student musicians to have an opportunity to perform classical music in a group that crossed school and city boundaries. This vision was born in the founding of The Wichita Falls Youth Symphony Orchestra (YSO), an independent 501(c) 3 non-profit organization since 2004. In 2010, the first annual Summer Strings Camp began and in 2012, a second strings only, developmental group was formed, the Philharmonic Orchestra. Together with the flagship Symphonic Orchestra, the two orchestras maintain around 80 active student musicians, ranging in age mostly from junior high to high school students. The Gail Key Academy of Music (GKAM) was launched in 2016, fulfilling a vision of our founder to open a community music school.  This program offers subsidized music education to students from K-12, with a focus on underserved youth. Members of the YSO come from all over Wichita Falls, as well as surrounding towns in northern Texas and southern Oklahoma.
The orchestra group rehearses once a week, from 2-4pm on Sundays, during the school year and offers two or three showcase concerts a season, free of charge to the public.  The small ensembles also rehearse weekly at various times, and the Gail Key Academy of Music provides private lessons during and after school throughout the week.

The mission of the Wichita Falls Youth Symphony Orchestra is to provide music education opportunities that lead to exceptional group performances and a lifelong appreciation of music.
The YSO is proud to have earned a Guidestar Silver Seal of Transparency for 2018-19. We are committed to being accountable and transparent in all our dealings.  Financial information including IRS 990 available on request.