Create Music. Create Hope.
That is the YSO's theme for this year. Right now, we have a lot of hope that we will be able to create music together safely with students
Our goals are not just to keep kids safe, though – we want to add value to their life and offer experiences that make their lives better! And oh, the creativity and magic that we have planned for them!
Here's our plan, and we have everyone working together to make it happen.
Every music rehearsal is carefully orchestrated (snicker…c'mon, snicker with me at the puns) for optimal safety. The YSO meets or exceeds every recommendation of the multiple scientific studies on virus and aerosol spread through performing arts.
Auditions
–          For those who wishing to join YSO, YES PLEASE! We love welcoming new students and will host carefully distanced auditions.
– Audition details and applications are located here.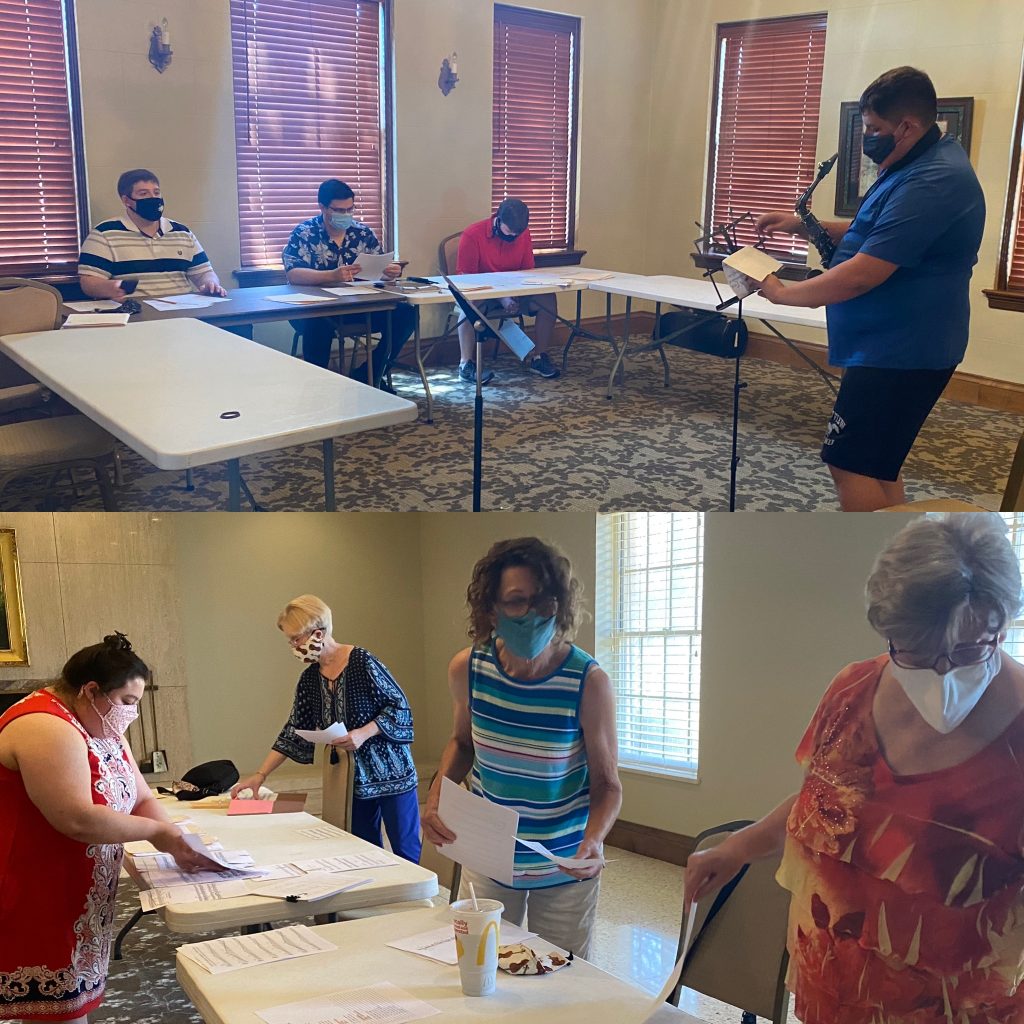 Rehearsals
– Rehearsals will be held at The Forum (2120 Speedway Ave). This decision was made to relocate in larger rooms than are available at MSU so that students can be spaced out safely.
– All students must enter through the front door where volunteers will scan temperatures, provide hand sanitizer, and check that everyone is wearing a mask. Parents, please do not leave the premises until your student has been admitted to the rehearsal.
– Students will have a specific place to leave instrument cases so we can control traffic flow and eliminate kids bunching up.
– Strings students will be seated 6 feet apart. Wind students may be spaced further, according to the needs of each instrument.
– Staff and students will wear masks at all possible times during rehearsal.
– Special masks and bell covers will be provided for wind players.
– Students will bring their own music stands to avoid cross-contamination. A fund is ready to assist anyone for whom this is a financial hardship.
– When rehearsals are over, students will file out, minimizing chances for cross-contamination. Philharmonic Orchestra students may leave through the back door separate from Symphonic Orchestra students for the same purpose.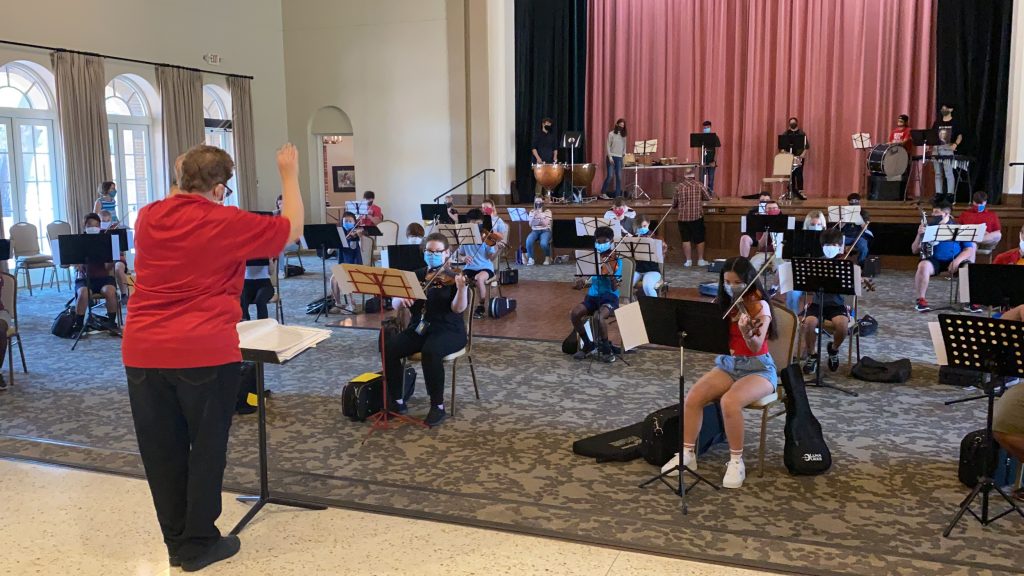 Scheduling
– Rehearsal times will be staggered so that Philharmonic and Symphonic students will not all be arriving at the same time.
– The fall season will begin August 23 and run straight through with weekly rehearsals (no Labor Day break) until the fall concert.
– Following the fall concert, we will break until the spring season. During this time, we will evaluate how the plan went, listen to your feedback, and adapt as needed for the spring.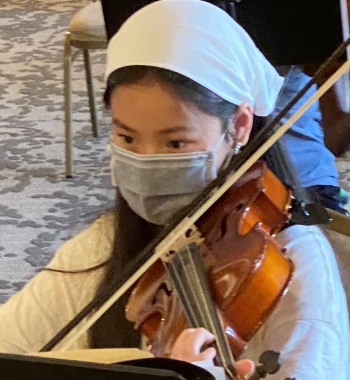 Volunteers
– Parent volunteers will be needed at every rehearsal. This means all of you need to be involved in a real way.
– Each week, volunteers will be needed to set up for rehearsals, to man the check-in tables with thermometers and hand sanitizer, and to help clean up afterward.
Performances
–          For maximum safety and audience spacing, our spring concert is being planned outdoors. April 25 is our concert date.
–          Seriously, the outdoor concert will be cool. It opens up fun new possibilities. We will light up Burkburnett!
Student fees/Refunds
–          Student fees were frozen for 2020-21. There will be a scheduled increase for 2021-22
– Understanding that many families are facing financial hardships, scholarships are available. You will NOT be turned away for inability to pay the fees.
– If the season is halted and the YSO is paused for the pandemic, student fees will be refunded based on the amount of the season left unplayed.
Flexibility
– We will continue to monitor all current research as it becomes available and use all available strategies for keeping your kids safe.
– We will communicate with you if changes are needed due to evolving circumstances.
– If changes are needed (for rehearsal location, structure, or anything else), we will adapt and keep improving.