Play it Safe Masks and Bell Covers
As an initiative to safeguard student health during the COVID pandemic, the YSO provides all its students with specialized masks for wearing while playing instruments and with bell covers to minimize aerosol spread.
These masks are available to the general public for purchase. All proceeds from mask sales are used to fund music programs.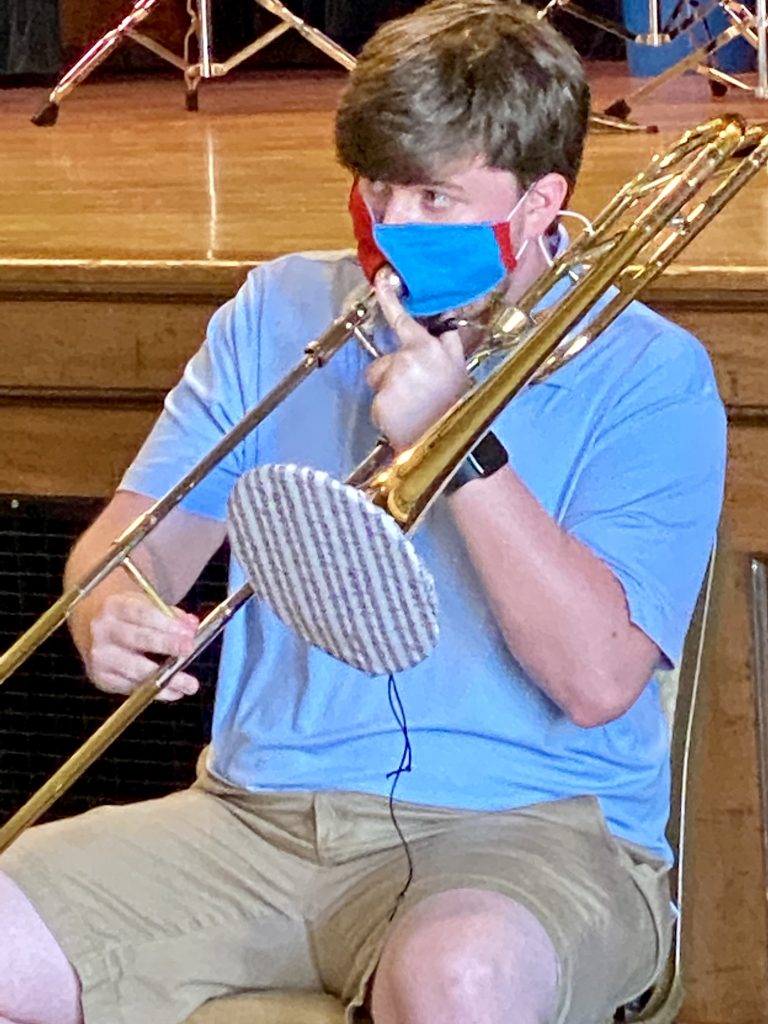 Bell covers are sewn with double layer cotton fabric and secured with adjustable drawstring. Sizes given are the diameter of the bell cover.
**Newly added** mask especially designed for FLUTES
The woodwind version of the mask is double-layer pleated cotton fabric featuring a horizontal opening designed to accommodate reed instruments. The brass version is a comfortable stretchable two-layer cotton knit design with a center opening designed to conform to the mouthpiece.
These products are the original design of the Wichita Falls Youth Symphony Orchestra, a 501c3 nonprofit located in Wichita Falls, TX, and of Let's Sew Studios of Noble, OK.
Masks and bell covers are intended to reduce particle concentration in accordance with NFHS aerosol spread recommendations. No warranties, either expressed or implied, are made that the coverings prevent infection or transmission of viruses or other diseases.
Item prices:
1-10 items: $11 each
11 and up: $10 each
Shipping charges:
1-10 items: $5
11-30 items: $10
31 and up: shipping will be calculated based on weight
Pickup is available by arrangement for local orders at the Kemp Center for the Arts. Contact us for questions or special requests.