Summer Strings Camp
Enrollment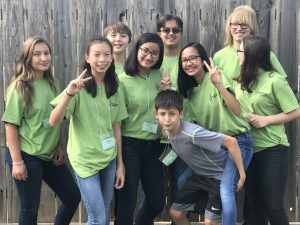 REGISTRATION FORMS are now available for the 2019 Summer Strings Camp, July 22 – July 26 at The Forum.  Early registration goes through June 14.  (Late registration with an added $10 late fee accepted through July 1.)  Faculty from DFW, Lawton & Wichita Falls will instruct participating students. YSO members & non-members are eligible to attend. Students (violin, viola, cello, bass) will be placed in  the Beethoven Bunch (1-2 years playing experience),  Haydn Herd (2-3 years experience) or Paganini Peeps (4+years experience). These guidelines are suggested, with student placement at the discretion of the YSO Artistic Staff and based on ability. Campers new to YSO will need to send an audition via email. Instructions will be provided after we receive your application.  Haydn Herd and Paganini Peeps students will have afternoon electives, rotating activities and master classes.. Cold drinks and snacks will be provided daily, but you must bring your own bag lunch.
Beethoven Bunch: 8:30 am-noon, $70
Haydn Herd and Paganini Peeps: 8:30 am-3:45 pm, YSO members, $90. Non-YSO members, $100.
The week culminates in a Friday evening concert at 5:30pm.
Download the description of camp elective classes here (coming soon).

Download faculty biographies here (coming soon).

For additional info, please contact Jean Hall at 940-723-6202 or at wfyouthsymphony@gmail.com
Camp music coming soon!