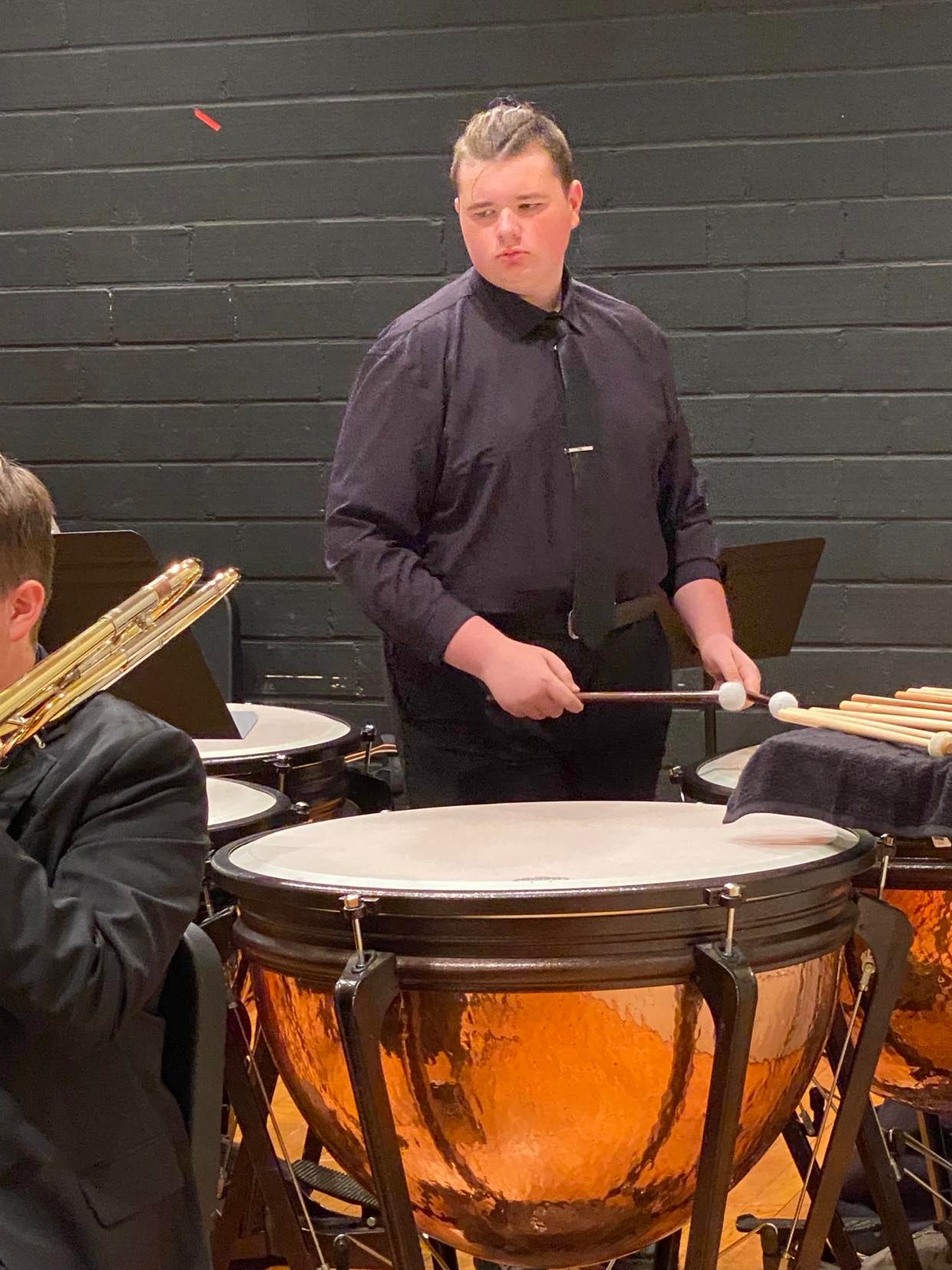 Cakes and Concertos Gala
May 5 at 6:30 pm
Cakes & Concerto Gala
Thursday, May 5 at 6:30 pm
Get your tickets here now. It's time to celebrate an amazing season with a gala that features fine food, live music, and an auction you won't soon forget. Local celebrities will each auction a cake and compete for the glory of raising the most money with their cake. Help your favorite personality win, and you can take the cake!
Cake auctioneers: Judge Janice Sons, Entrepreneur Anndrea Harris, KFDX Sports Director Tobin McDuff, Masterpiece Cakes Owner Benny Daniel, and Hoegger Communications Owner Jackie Hoegger.
Dinner catered by Bistro Express.
Live music provided by YSO's Stringsemble and select soloists.
Emcee for the evening Chance Harmon.
Amazing silent auction baskets include packages for golfers, dog lovers, college sports fans, gardeners, cigar and whiskey enthusiasts, cyclists, and anyone who enjoys chocolate and wine. You must be there to bid and win.
Gala sponsors include Atmos Energy, Texas State Optical, Wichita Falls Ford, Domain Real Estate, and Union Square Federal Credit Union.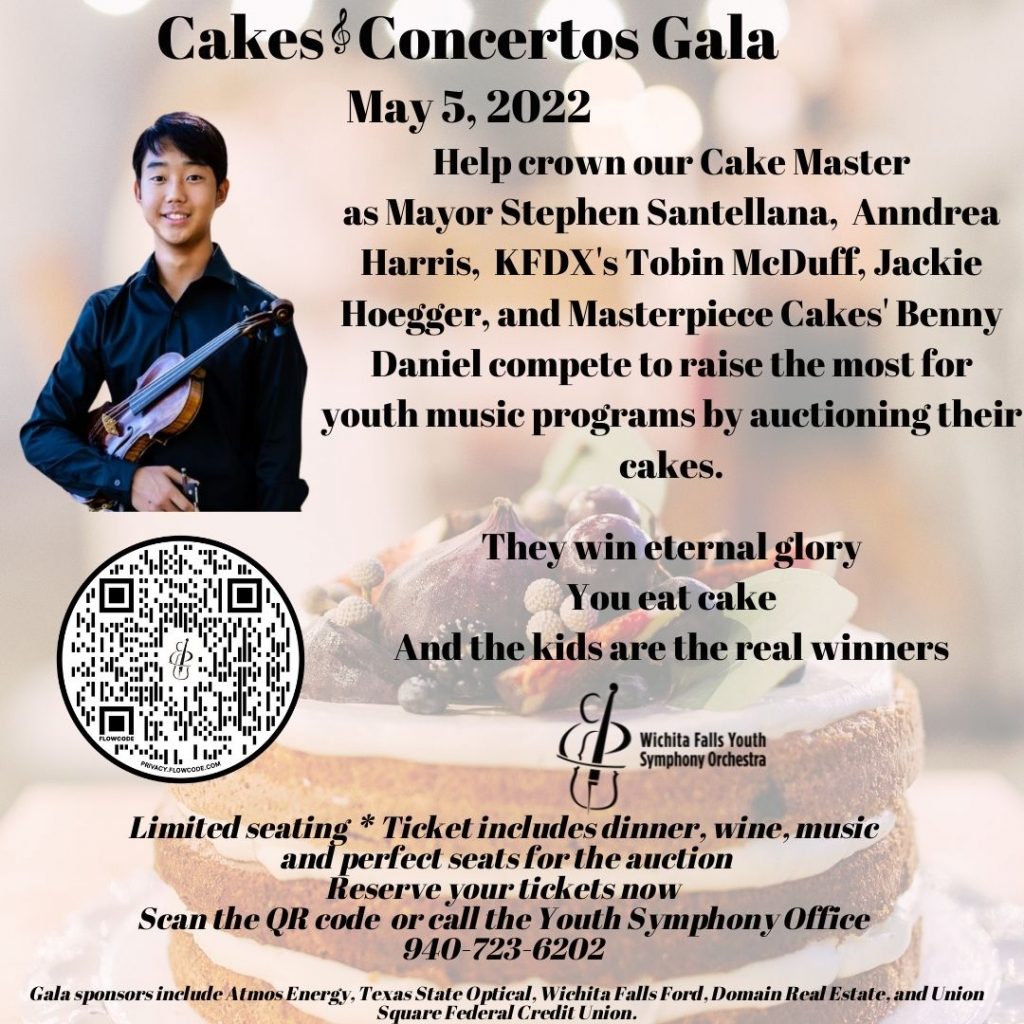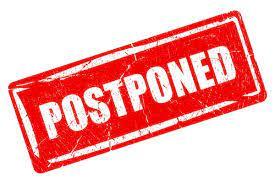 After Hours Art Walk Concert
TBA
The Wichita Falls Youth Symphony Orchestra concert hosted by the Wichita Falls City Parks and Recreation Outdoor Concert Series scheduled for Thursday, April 7 has been canceled due to weather safety issues. While we are sad to miss this opportunity to perform for the community at the Downtown Art Walk, it is in the best interest of the students to reschedule. The artistic and administrative staff of the YSO is working with the Parks and Recreation to reschedule the concert when the weather is deemed more suitable for performers.