Ensembles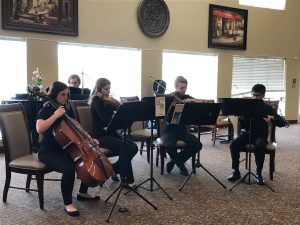 Several students in the YSO participate in small ensemble groups. Previous groups have included a string quartet, brass quintet, percussion ensemble and woodwinds ensemble. Led by an ensemble coach, each group practices outside of rehearsal and prepares a repertoire. Groups are asked to perform for various events throughout the year, including fundraising galas, private parties, weddings, community events and at our own YSO concerts.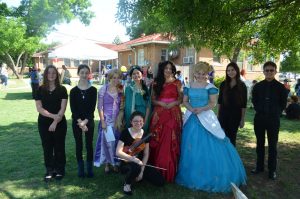 The ensembles serve as our ambassadors to the community, adding beauty and class, sharing our love of music.  For each of the past two years, the ensemble has performed at more than 40 events.
Interested in bringing a YSO ensemble to your next event? Three weeks or more notice will help ensure that the ensemble is available.  Please use this performance request form or contact Jean Hall at jhall@wfyouthsymphony.org or at 723-6202 to request a booking.
Minimum suggested donation for a one hour event is $100 and very much appreciated.
Listen to the 2015 Strolling Strings perform at the Sikes Lake Pavilion here and for a small ensemble performance here.