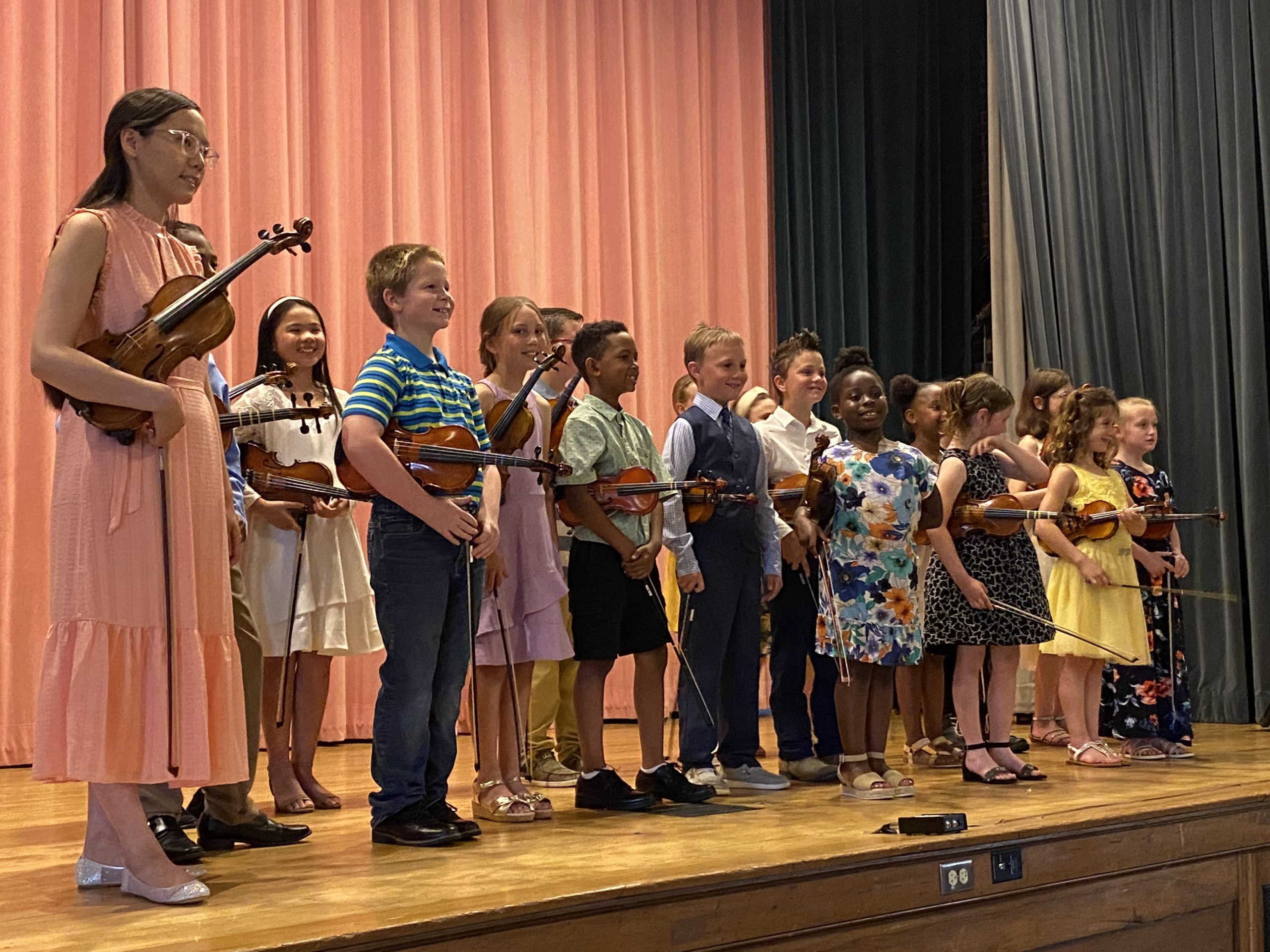 Gail Key Academy of Music
Gail Key Academy of Music (GKAM) is a community music school providing private and small group string instruction, traditional and Suzuki methods, for students in the Wichita Falls area. GKAM's vision is to develop performance skills and character through accessible and affordable lessons.
Early music education builds a strong foundation for musical growth and appreciation, creating a scaffold that students can build on throughout life. GKAM seeks to serve a broad cross-section of children who may not have access to instrumental education. Donors who support GKAM open doors to give children a sense of pride and confidence through disciplined practice.
Currently, GKAM works in a unique collaboration with the Wichita Falls Independent School District and private schools, partnering violin instructors Kathy Liticker and Stephanie Cannon with WFISD elementary school campuses including Fain and Ben Milam to bring subsidized lessons during the school day, as well as Wichita Christian School.
The Academy is funded by generous donors.
This program has helped build self-confidence, given an opportunity for my child to perform for family/friends, push through mental barriers and overcome technical challenges of playing music. She's learned that you can excel at anything if you work towards a goal.

GKAM Parent
We gratefully acknowledge the WFISD, Wichita Christian School, and the generous support of those who make the GKAM program possible!