Gail Key Academy of Music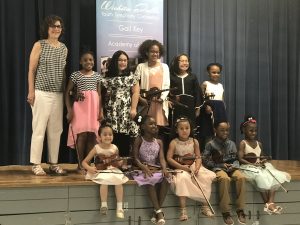 The Gail Key Academy of Music (GKAM) is a community music school, providing private and small group Suzuki string instruction programs for students in the Wichita Falls area.  The main purpose of the GKAM is to develop performance skills and character through accessible and affordable lessons.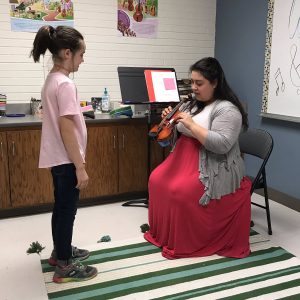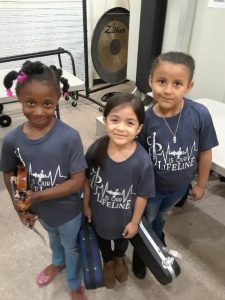 GKAM recognizes that early music education can serve to build a strong foundation for musical growth and appreciation, building a scaffold that students can build on throughout life. We seek to serve a broad cross-section of children who otherwise may not have access to instrumental education.
The YSO is making a difference in the community by building a strong foundation under even the youngest and most vulnerable children; by giving children a source of pride and confidence; and by showing children a direct correlation from hard work, discipline and practice to satisfaction and achievement.  As demonstrated by the parent surveys, the program is filling children in the most economically depressed families with joy and a sense of belonging.  The program is also nurturing brain development through auditory processing and higher math skills (studies even show that music education is correlated to higher ACT scores and college attendance) and helping these children develop specific, concrete skills which they can carry with them into high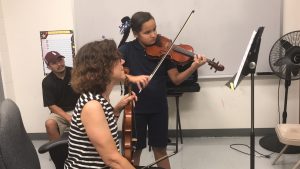 er academics and even adulthood as either meaningful hobbies or careers.
Currently, the GKAM works in a unique collaboration with the Wichita Falls ISD and Midwestern State University. GKAM instructors visit partner elementary school campuses (including Southern Hills Elementary, Milam Elementary and Lamar Elementary), offering beginning private and group lessons during the school day at no charge to the families.  The after-school lessons take place at various venues, giving middle and high school students support and guidance to thrive in their musical studies.
GKAM students perform at YSO concerts, school recitals, community events and PTO programs.
The Academy is funded through generous donations of individuals and foundations who are committed to promoting arts, culture and education.