Symphonic Orchestra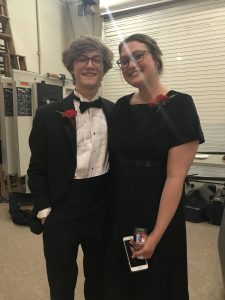 The Symphonic Orchestra is the flagship ensemble of the organization, performing intermediate to advanced standard full orchestral repertoire, which includes strings,
winds and percussion. The SO averages a membership of 60 students representing about 20 public, private and home schools in the area. This group rehearses on Sunday afternoons form 2-4pm in the Instrumental Rehearsal Hall at MSU under the direction of Dr. Susan Harvey.
This ensemble provides young musicians the opportunity to perform challenging music and to develop leadership skills through principal chair positions and mentoring of younger players.